iPhone data recovery apps are the kind of tool you hope you never need, but you'll certainly be glad you have them if you do.
iPhones have become more and more advanced, with new cameras and more storage meaning they're chock full of precious memories and moments. They've also become more durable, with water and dust resistance and toughened, 'Ceramic Shield' cases, but they're not indestructible.
If you've ever dropped your phone, or plugged it in for a simple restore process and found that your backups are corrupted, you'll want to reach for the best iPhone data recovery software.
We've rounded up our picks of the best options available right now in 2022, but as with all things data recovery, there's never any absolute certainty that your files can be restored. With that in mind, we'd recommend ensuring you have an iCloud backup where possible, and maybe one on your computer, too.
General buying advice
As you'll see, data recovery software tends to be expensive: it can afford to be, because the people who need it are often desperate. However, before you spend lots of money have a look to see if a free trial is available – and note that even if there is, you may find that the free trial is missing a key feature.
Our sense is also, unfortunately, that this is a market with a high percentage of scams. The reason we've only included six products below is that all the others we tried seemed, well, a bit dodgy. And many of the dodgier denizens of this market are fond of inserting themselves into comment threads and forum posts, so be careful about using software you've heard about unless you've had a recommendation from a) someone who has actually tried it and b) definitely isn't a fake bot account.
We also have a Mac data recovery apps article. If you are looking for a way to recover deleted text messages read: How to get back deleted text messages on your iPhone.
Best data recovery apps
Dr. Fone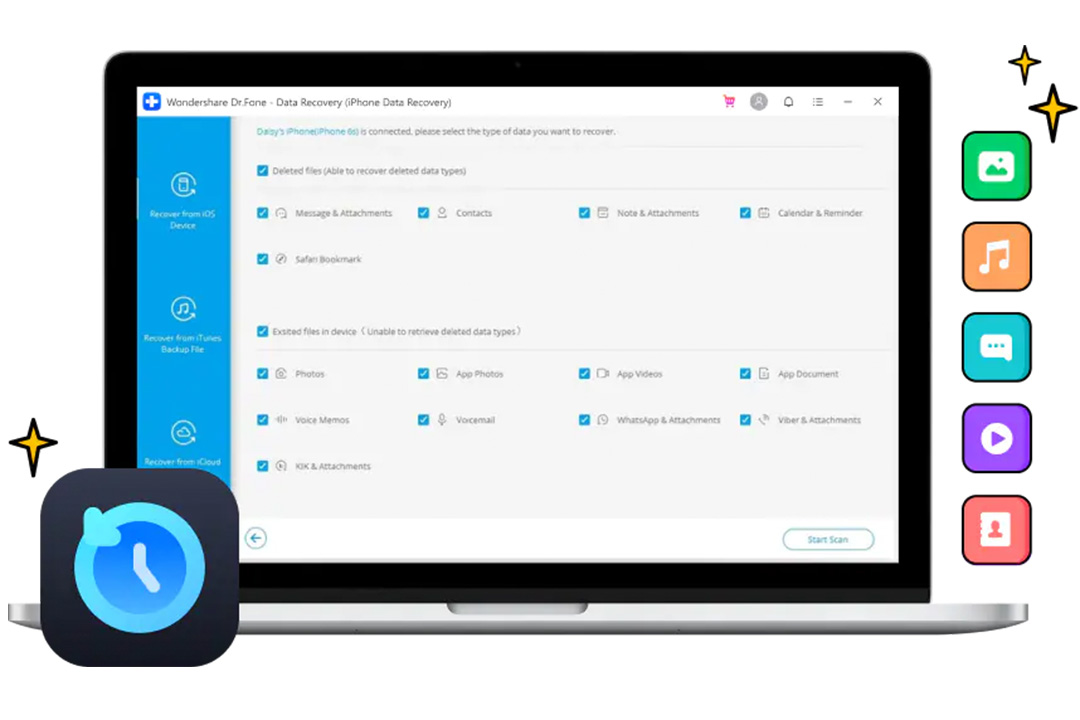 Pros
Easy to use.
Can search backups.
Free trial.
Cons
Confusing range of purchase options.
Dr. Fone from Wondershare has been around for years, and while it's not necessarily cheap, it is nice and easy to use for relative novices and experienced users alike.
Install the app on your computer, then plug in your phone to find removed items from your apps and files. Not only that, but it can find all sorts of removed, lost, or forgotten content, including call history, notes, messages, and plenty more.
Perhaps most impressively, Dr. Fone can reach into your on Mac/PC backups to dig through older versions of your phone to retrieve data, and can do the same with your iCloud account, too. That means that if you lost some data before restoring your phone, all may not be lost.
The app also provides a solid preview window so you know what you're about to recover, saving you from sifting through it later, and there's a free trial, too. After that, though, it gets a little complex, with a variety of purchase options ranging from bespoke WhatsApp recovery tools to lock screen removals.
A one year license will set you back $69.95/£74.44, but the best option is the to go for a perpetual license at $79.95/£84.37 and never have to update. The full version includes plenty of recovery options.
EaseUS MobiSaver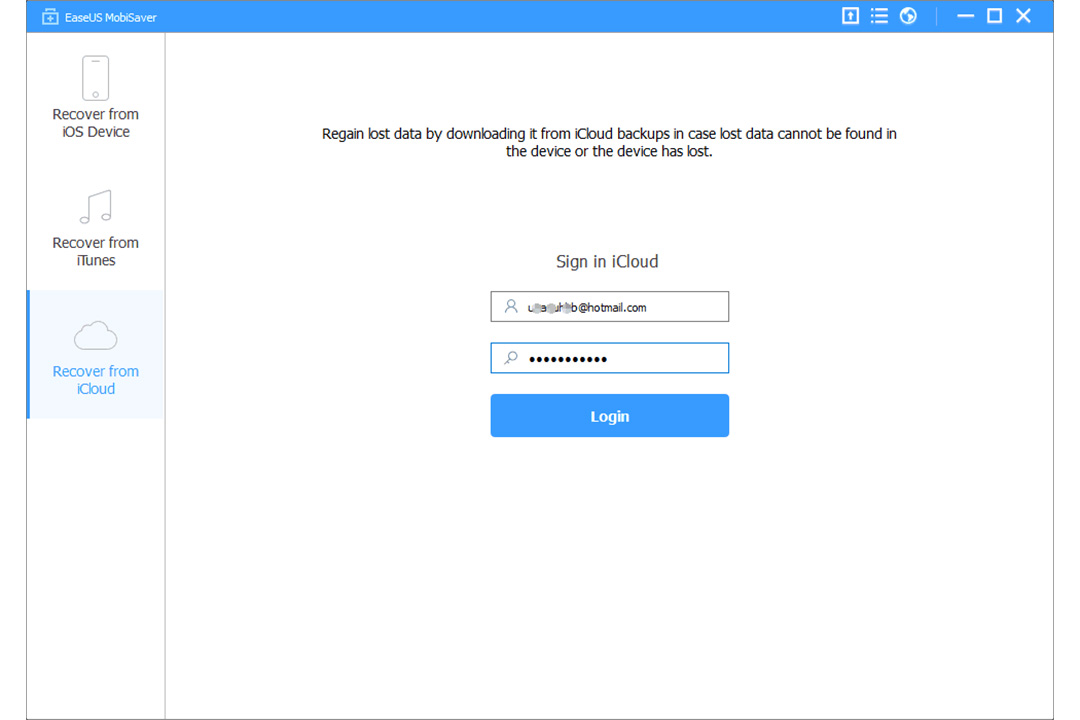 Pros
Basic version offers some recoveries.
EaseUS is a little easier on the wallet than Dr. Fone, and while much of it does work similarly, the app had previously had issues on macOS. Thankfully, these appear to have been ironed out, although some users have found there have been connection issues when attempting to reach an iPhone.
The good thing is that there's a basic version that offers a (very) limited number of recoveries, so you may be able to get back one photo or a handful of contacts with a click or two.
The app is also a little faster than it was the last time we tested it, but it's still a little on the slow side compared to alternatives. Thankfully, it is thorough – pulling through all sorts of messages, contacts, images, and files that we never thought we'd see again.
If you're curious about data recovery, this is a great place to start because it'll let you attempt things before opening your wallet.
EaseUS's Pro Edition for Mac costs $79.95/£71.99 (which is more than the PC version).
Stellar Data Recovery for iPhone
Pros
Free trial allows you an idea of what you can recover.
Regular updates.
MSRP:

$59.99 (price cut to $39.99)
Stellar Data Recovery is another powerful tool that lets users comb through photos, iCloud photos, notes, voice memos, and many third-party chat apps like WhatsApp and Viber.
As with EaseUS, there's a free trial, and while it won't actually recover your data, it will let you triage your device to see what can or can't be recovered – that means you can make your mind up based on what the app finds, rather than with your fingers crossed and your credit card information already sent.
The app is updated regularly, too, so you can expect it to be well supported over time.
An annual license costs $59.99 usually, but the devs often run specials that see it drop as low as $39.99/£39.53. For additional iPhone erasing options, there's a $79.99 version, too. For businesses, there's a $149.99 version that can support 50 iPhones at once.
Disk Drill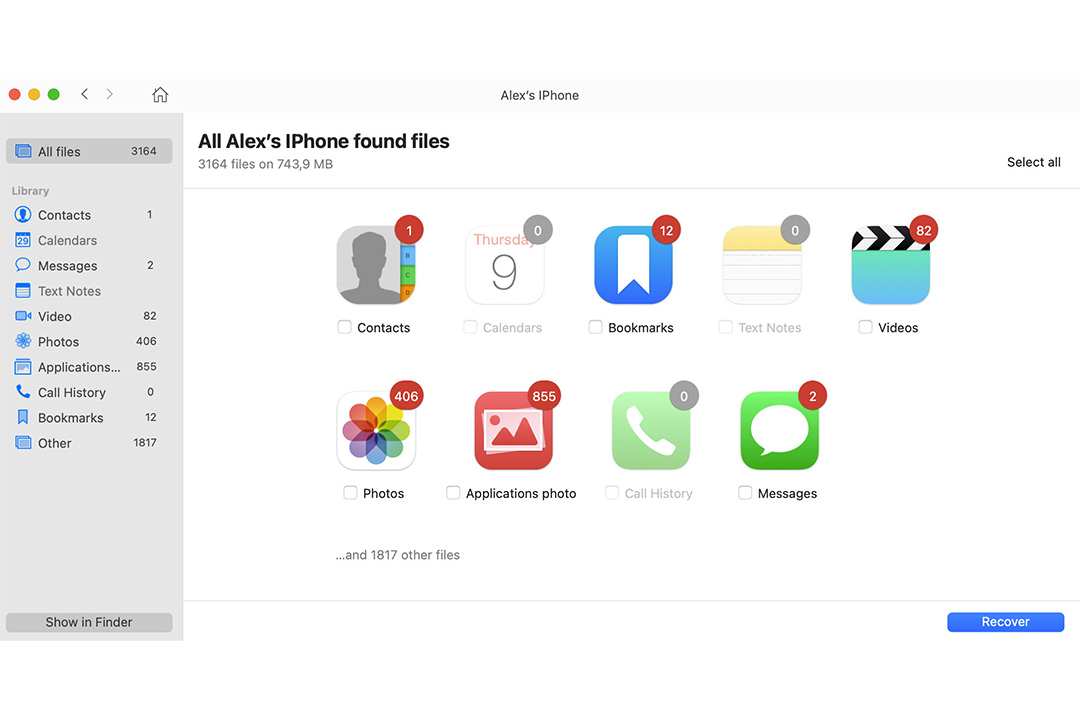 Pros
Free trial gives you an idea of what you can recover.
Apple-like design.
Disk Drill from CleverFiles has options for Mac, iPhone, and Windows, and it's got a pleasing design that looks somewhat closer to an Apple application, using similar icons and notification "badges". That familiarity helps make Disk Drill easier to get started with, too.
It's arguably the best-looking application on this list, and like others, it'll let you check out the contents of your phone before starting the recovery process – although you will need to pay to do so since Disk Drill will only let you see your files with the free version and you'll have to pay for the premium version to unlock any of them.
There's a discount for anyone that's picked up prior versions, too, as well as an education discount.
FonePaw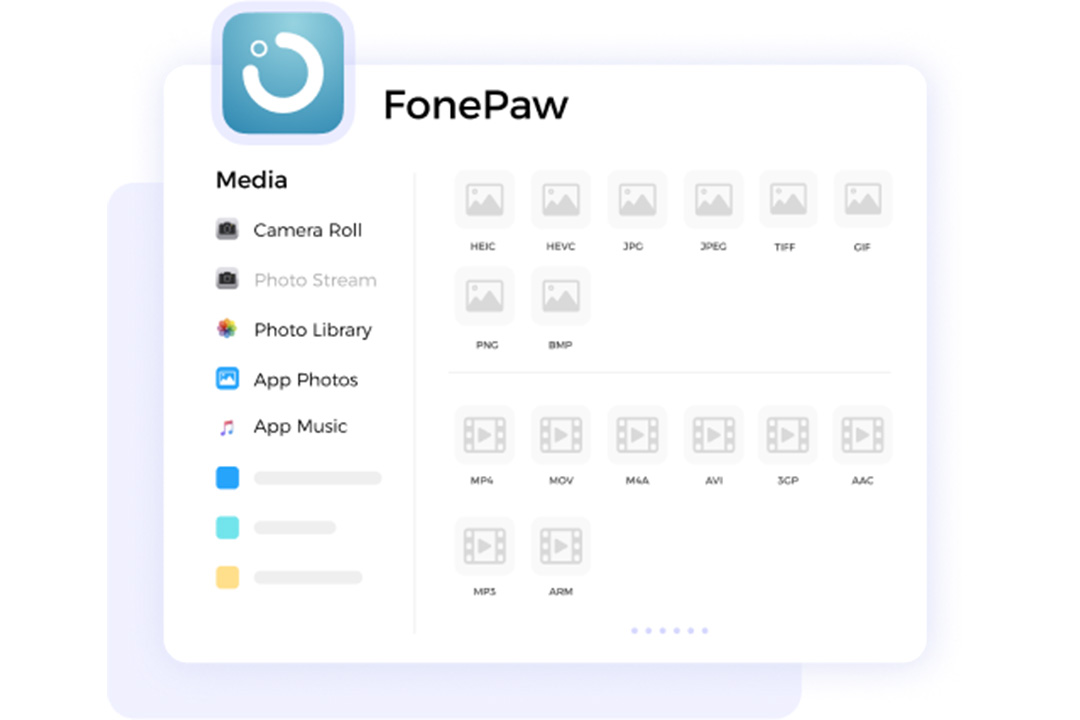 Pros
Preview window so you can choose what you recover.
MSRP:

$109.95 (price cut to $76.97)
Another option with an easy-to-use interface, FonePaw offers a really great preview window that helps surface all of your content across photos, videos, notes, chat apps, and plenty more. That makes it easier to recover – pick what you need, and hit the button.
It's also a little cheaper than some options on this list for an annual license, but it's still not cheap and there's no recovery without paying. There is, however, a monthly payment option if you really just want to spend the absolute minimum to recover something.
Some users have noted that it takes a long time to scan through a device, though, although it does seem to be pretty thorough.
FoneLab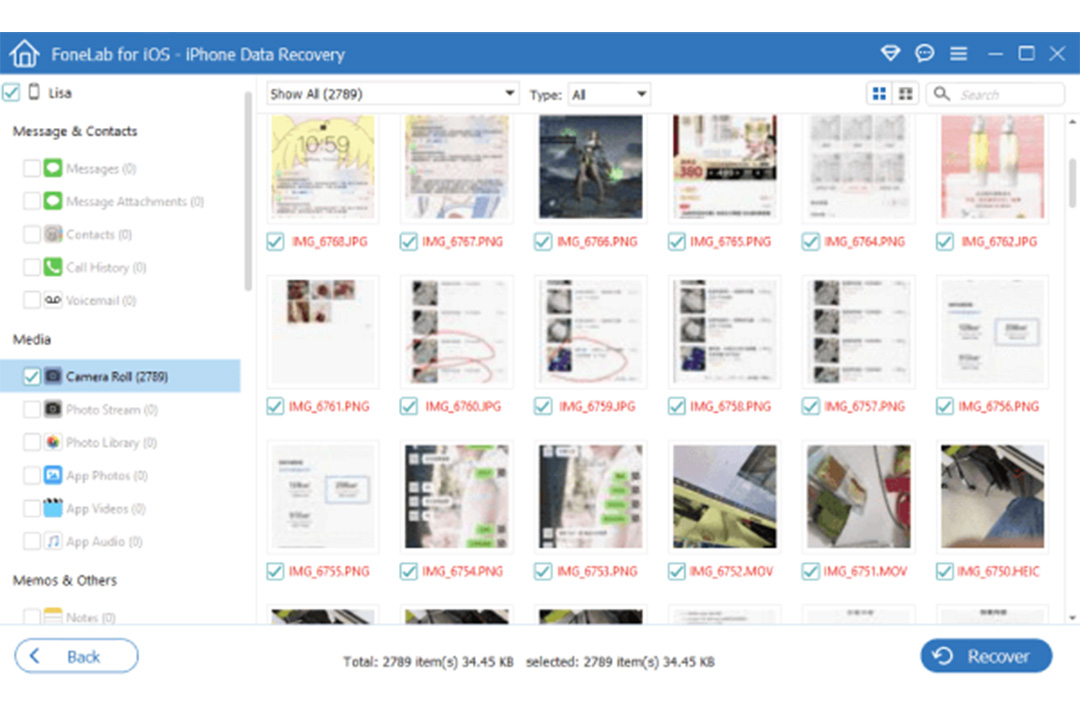 Pros
Can also fix iOS errors.
Can save to a number of file formats.
MSRP:

$69.95 (price cut to $55.96)
An app that looks a lot like FonePaw, FoneLab is priced well (with regular discounts), easy to navigate, and offers a trial to see what files there are that can be recovered.
It can also peruse your PC, Mac, and iCloud backups to find lost or deleted files, and includes multiple kits. There's one for recovering data, of course, but there's a bespoke WhatsApp transfer option, and even one that fixes iOS system errors, making FoneLab a great all-rounder with a huge number of file formats to save to.
There's a 1 Mac, 1 Month licence, but this will automatically renew for the year so unfortunately it's not a way to get the features for a month and then cancel.
https://www.macworld.com/article/668872/best-data-recovery-apps-for-iphone.html